About Us
Collaborative Relationships
Produce Results
Interactive Forums, Inc. (IFI) is a strategic KOL engagement firm, providing advisory board meetings and KOL development to the life sciences industry; including pharmaceutical, biotechnology, and consumer health companies, and foundations.

For more than 20 years, IFI has distinguished itself by bringing value to our clients through meaningful and engaging collaborations with a wide range of healthcare experts. We are laser-focused on the goals and objectives to create and execute the right solution for each project.
Services
Advisory Boards
In-person Advisory Boards
Virtual Advisory Boards
Consensus panels
Discussion groups
KOL ID
Identification
Assessment
Segmentation
Prioritization
KOL Connect
KOL meetings
In-depth Interviews
Leadership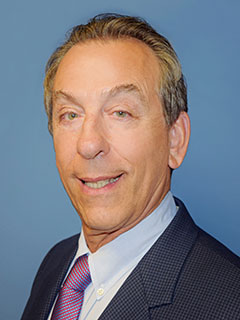 Stephen D. Lande, PhD, President
Steve is President of Interactive Forums, Inc. and an expert in healthcare advisory research and KOL collaboration programs. Steve has developed programs across a broad spectrum of therapeutic areas for many major pharmaceutical and biotechnology companies in the United States and Europe. These programs have focused primarily on clinical practice, clinical research, health outcomes, and regulatory and market access issues.
Prior to joining IFI, Steve was in clinical practice as President of Biohealth Behavioral Health Centers, and Executive Director of the Philadelphia Pain Program. He has served as Founding President of the Greater Philadelphia Pain Society, and is former Chairperson of the Managed Care Committee of the American Pain Society. Steve received a PhD in Psychology from Boston University, and completed a post-doctoral fellowship in behavior therapy and behavioral medicine at Eastern Pennsylvania Psychiatric Institute, Temple University School of Medicine. He was previously a member of the clinical faculty at Temple University School of Medicine, Medical College of Pennsylvania, and University of Pennsylvania School of Medicine.
Ryan Daufenbach, Executive Vice President
Ryan brings 25 years of successful commercial leadership in life sciences to Interactive Forums. His unique experiences in the pharmaceutical industry spans a variety of therapeutic categories, including pain care, CNS disorders, immunology, hematology, and oncology. He has held senior level positions at start-up biotech companies and large pharmaceutical companies such as Pfizer and Teva Pharmaceutical Industries. His responsibilities included brand management, developing strategic launch plans, building key opinion leader networks, overseeing lifecycle management strategies and completing due diligence assessments for new product acquisitions. Ryan began his career at Baxter Healthcare in finance and then transitioned to institutional sales. Ryan received his Bachelor of Business Administration in accounting from Texas Christian University.